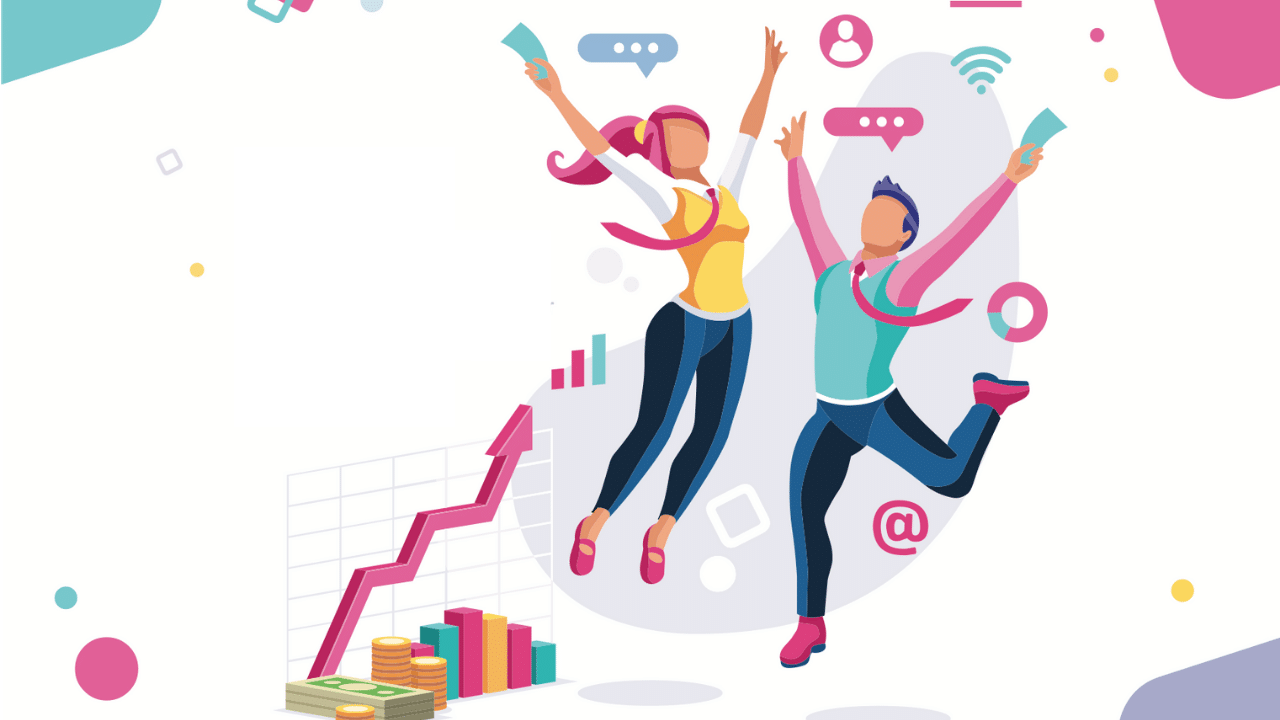 The rules for running a prize competition business in the UK are relatively straightforward. However, you do have to be careful because there are some traps for the unwary that could lead to your business being shut down.
So, in this article I'm going to explain how to comply with the three main pieces of law that apply to prize competitions.
But, before I do that, we need to be clear about the type of competitions we are running. This is important because the words "raffle", "lottery" "prize competition" and "prize draw" are often used interchangeably, but they actually describe different activities and different laws apply to each of them.
The difference between prize competitions, prize draws, raffles and lotteries
What we're going to talk about today are the rules for running a prize competition business. These are usually pay to enter competitions, run for promoter's profit. The winner is chosen at random from all the entrants who answer the competition question correctly (or enter through the free entry route – see more on this below).
When set up properly, prize competitions are not gambling and you do not need a licence to run them because they fall outside the remit of the Gambling Commission. Ensure you get a competition web design by a developer who knows the rules themselves.
Prize draws are free to enter and are used as a sales promotion. For example, you can incentivise your customers to buy a certain product by entering them into a free draw for a chance to win a prize.
The winner is chosen at random from everyone who enters. Again, when prize draws are set up properly, you don't need a licence to run them.
Raffles and lotteries are run as a way of raising money for charities and good causes. People pay to enter and the winner is chosen at random. The difference between a raffle/ lottery and a prize competition is that there is no need to ask any sort of question or offer a free entry route.
The organiser of a raffle or lottery does need a licence to run it. So, this is where it can be confusing if you are actually running a prize competition business but you call it a "raffle" or "lottery".
Now we are clear about the different types of competition, let's look at the laws a prize competition promoter should be complying with.
The Gambling Act 2005
The Gambling Act 2005 regulates gambling in England, Wales and Scotland and is the key piece of legislation which you must comply with if you are running a prize competition business.
One of the attractions of running a prize competition business (compared to a gambling business) is that you do not need a licence to run them and they are not regulated by the Gambling Commission.
However, if you do not follow the strict provisions of the Gambling Act you will inadvertently find yourself running an illegal lottery.
There are two ways to ensure you do not do this.
First, you could ask all entrants a skill-based question. This means you ask them a question or set a task where they must demonstrate a "sufficient" level of skill, knowledge or judgement to be in with a chance of winning.
The trouble is, the Gambling Act doesn't say what is considered to be "sufficient". All it says is that a "significant" number of people must be put off entering or get the answer wrong.
But, they don't say what is considered "significant" either, and in my experience, they can be quite inconsistent in their interpretation of this.
To avoid this problem, most promoters take the second route to compliance and that is to ask an easy question and offer a free entry route to the competition.
Now, I know what you are thinking and that is, "How do I make a profit if I offer a free entry route?"
The free entry route usually requires people to send in their entries by post and whilst you will receive some free entries, most people find this too inconvenient and will be happy to pay for an entry.
Another advantage of using the free entry route to compliance is that you can open up your competitions to residents in Northern Ireland. Northern Ireland has slightly different gambling laws to the rest of the UK and offering a free entry route is compulsory for running prize competitions there.
The CAP Code
The CAP Code contains rules set by the Advertising Standards Authority (ASA) that govern how you will run and promote your prize competitions.
The same general rules of advertising that apply to all businesses will also apply to a prize competition business. But, in addition to these, there are extra rules to comply with. These ensure that the competitions are conducted fairly and that entrants have all the information they need to know to make an informed choice about whether or not they wish to enter.
As a competition promoter, you will be expected to explain (as a minimum):
How to enter the competitions;
The opening and closing dates of the competition;
The cost of entry;
If there is a free entry route, how to enter for free;
What the prize is;
Any restrictions on entry (including age, location etc); and
Who the promoter is.
The best way to provide all of this information is in properly drafted terms and conditions. However, you can't just hide information such as details of the free entry route in the small print. The ASA makes it clear how you are expected to present this information and bring it to the attention of your entrants.
Again, this is where promoters can fall foul of the rules.
To save money, they copy another promoter's terms and conditions without checking that they have been properly prepared or that they are up to date. Whilst the law hasn't changed recently, its interpretation has and you always need to keep up to date with best practice.
Because so many competition promoters have been flouting the law, the Gambling Commission, ASA and now Facebook (where most prize competitions are advertised) are taking a much stricter approach to their interpretation of the rules and are clamping down on anyone not following them.
GDPR / Data Protection Act 2018
Data protection compliance is something that all businesses need to be careful of, but again, this is where prize competitions can have some specific issues.
When you collect peoples' personal data (as you will when they enter your competitions) you will be under a duty to keep it safe and secure and only use it for the purposes for which you collect it.
There are some purposes that are absolutely necessary. For example, you will need to use the data to administer the competitions and pick the winner. Other purposes are optional, for example marketing of future competitions.
You should not assume people consent to receiving marketing information from you and then leave them to unsubscribe from your emails. Instead, you should leave "tick boxes" blank and let entrants "opt-in" if they want to receive this information.
A potentially difficult issue for promoters is when they publish entry lists on their website, or make the lists visible during the live draw.
They do this with the best of intentions, in an attempt to be transparent and show that everyone who entered and answered the competition question correctly (and those who took the free entry route) are included in the draw.
The trouble is, you need the entrant's permission to do this and if they wish to remain anonymous, you have to respect this.
So, in my view, it's better to publish an anonymised list. For example, give people an entry number, or just publish a name and initial so people can check they are in the draw but they are not readily identified.
Another activity that can cause problems for promoters is when they try to force the winners to participate in publicity. Most winners are happy to pose for photographs but if they don't want to, you must respect this. You can't make participation in publicity a condition of entry and withhold the winner's prize if they refuse.
The best way to comply with the law
Your website will be at the heart of your business. It's what everyone sees when they enter your competitions and is the main tool you have to ensure you are running your competitions legally.
So, what do you need to do to stay on the right side of the law?
First, you need to be very clear about what the prize is and how to enter.
Then you need to explain how the winner will be chosen.
Think about this from your customers' perspective. If you were entering the competition, would you be confident that you knew what to do, knew what you stood a chance of winning and that the competitions would be conducted fairly?
Would you be happy to give a five-star review on TrustPilot?
If not, think about what needs to change to give you this confidence.
Then you need to have competition terms and conditions and a privacy policy. The terms and conditions form a legally binding contract between you and the entrants to your competition and the privacy policy explains how you will use the personal data you collect.
These documents are important for both of your protection.
Most promoters think that the terms and conditions are only there to protect the entrants, but they are not. They provide just as much protection for the promoter, especially from fraudulent entries, entrants that are ineligible to take part and people who challenge the results.
So, as I explained above, please do not copy these documents from another competition promoter because enforcement of the rules is become far stricter.
More and more of those who are not complying with the law are getting caught out, having their ad accounts suspended and are then being forced to close. There's no excuse for this and I don't want you to be one of them. So, please comply or you risk having your business shut down and wasting all of the time, effort and money you have invested into it.
If you need any help or advice with running a prize competition business or ensuring it is legal, please contact us and we will happily answer your questions. Alternatively, you may be interested in my Prize Competition Toolkit, which you can find out more about on here.
Updated February 2023
Facebook (Meta) now has now improved the process and you will find a lot of the responses from Facebook are in your support inbox. Please note once you have the RMG License you still need to follow all the rules to ensure it does not get taken off you.
Rules for running a prize competition business
Check Out Some of Our Other Blogs